---
---
Links
---
Documents
Conference program
schedule.pdf (86.2 KB) vom 02.10.2014
---
Contact
Core Facility: Deep Sequencing
phone: +49 345 5524780

Magdeburger Str. 2
06112 Halle (Saale)
Institut für Humangenetik
phone: +49 (0)345 557-4292
sekretariat.humangenetik@me...
Magdeburger Str. 2
06112 Halle (Saale)
Institut für Informatik
phone: +49 (0)345 552-4710
direktor@informatik.uni-hal...
Von-Seckendorff-Platz 1
06120 Halle (Saale)
---
---
Login for editors
---
Mini-Sym­po­sium on Novel Ap­pli­ca­tions of Deep Se­quenc­ing in Medi­cine, Ge­nom­ics, and Bio­di­ver­sity Re­search
Halle (Saale), Germany, October 7 - 9, 2014
Location: Institute of Human Genetics, Magdeburger Str. 2, 06112 Halle (Saale)
Deep sequencing technologies have revolutionized genome research in the last decade. These technologies have not only initiated a drop in sequencing costs, but provided so far unknown data coverage. The cost inflation and the deep data coverage made a plethora of new research projects possible that were unthinkable before, and novel applications of deep sequencing in medicine, genomics, and biodiversity research develop daily. These data sets create a need for high performance analysis and storage solutions.
The emergence of truly interdisciplinary research teams uniting scientists from very different fields has started to change the way in which research in the biosciences is being conducted. With this minisymposium, we like to bring together researchers with experimental and computational background from different life sciences to discuss novel applications and future challenges of deep sequencing in a stimulating environment at Martin-Luther-University Halle-Wittenberg.
Keynote Speakers
Remy Bruggmann -

Bern (Switzerland) - University of Bern -

Topic:

Next Generation Sequencing: from Research to Diagnostics
Ramana Davuluri - Chicago (USA) - Northwestern University - Topic: Molecular Diagnostics for Cancer Subtyping - Recent Advances and Road Ahead

Raoul Hennekam - Amsterdam (Netherlands) - Academic Medical Center - Topic:

Next Generation Sequencing Demands Next Generation Phenotyping



Confirmed Speakers from
Free University of Berlin
Friedrich Schiller University Jena

German Centre for Integrative Biodiversity Research Halle-Jena-Leipzig - iDiv

Helmholtz Centre for Environmental Research - UFZ
Humboldt University of Berlin
Julius-Kühn-Institute - JKI
Leibniz Institute of Plant Biochemistry - IPB
Leibniz Institute of Plant Genetics and Crop Plant Research - IPK
Martin-Luther University Halle-Wittenberg

Otto-von-Guericke

-

Universität Magdeburg

Technical University Dresden
University of Bielefeld
University of Leipzig
We thank our kind supporters: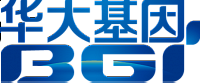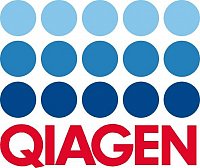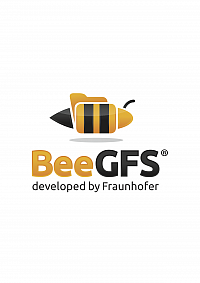 ---
---